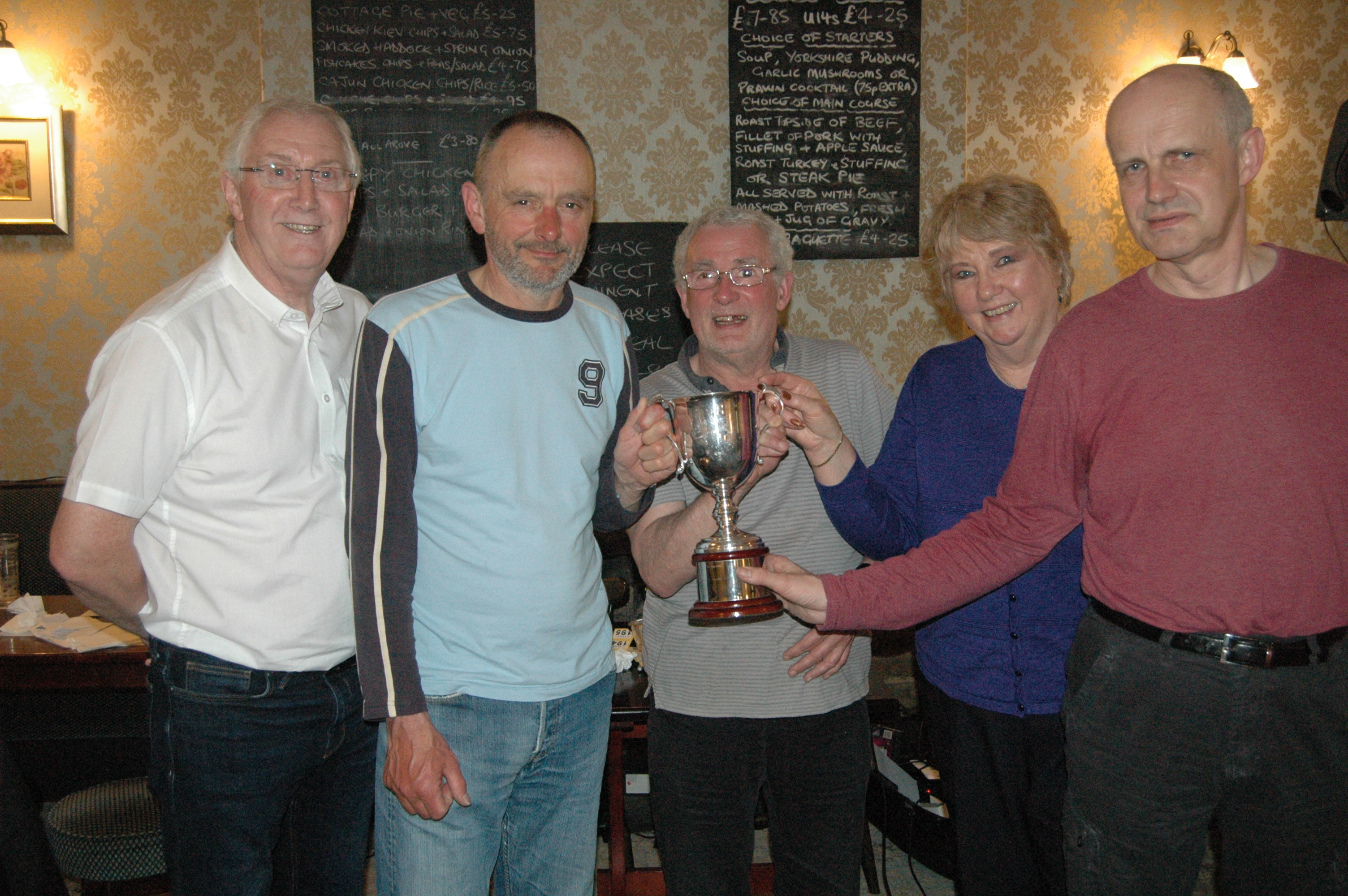 Kippax Ex-Service Club won the Five Towns' Quiz League's Handicap Cup for the second time in their history by defeating Little 'Un 116 points to 95 at the Featherstone Hotel. The game started off close but with a handicap weighting of 37 to Little ;Un's 53, Kippax slowly pegged Little 'Un, appearing in their first FTQL Final, back to be all-square after 8 rounds at 81 points each. After that they moved away from and ahead of their opponents, with one spectacular round in particular that they won 11 points to 1 and from that point the outcome of the match and destination of the trophy was a formality and by the end Kippax were 21 points in front to win the Handicap Cup.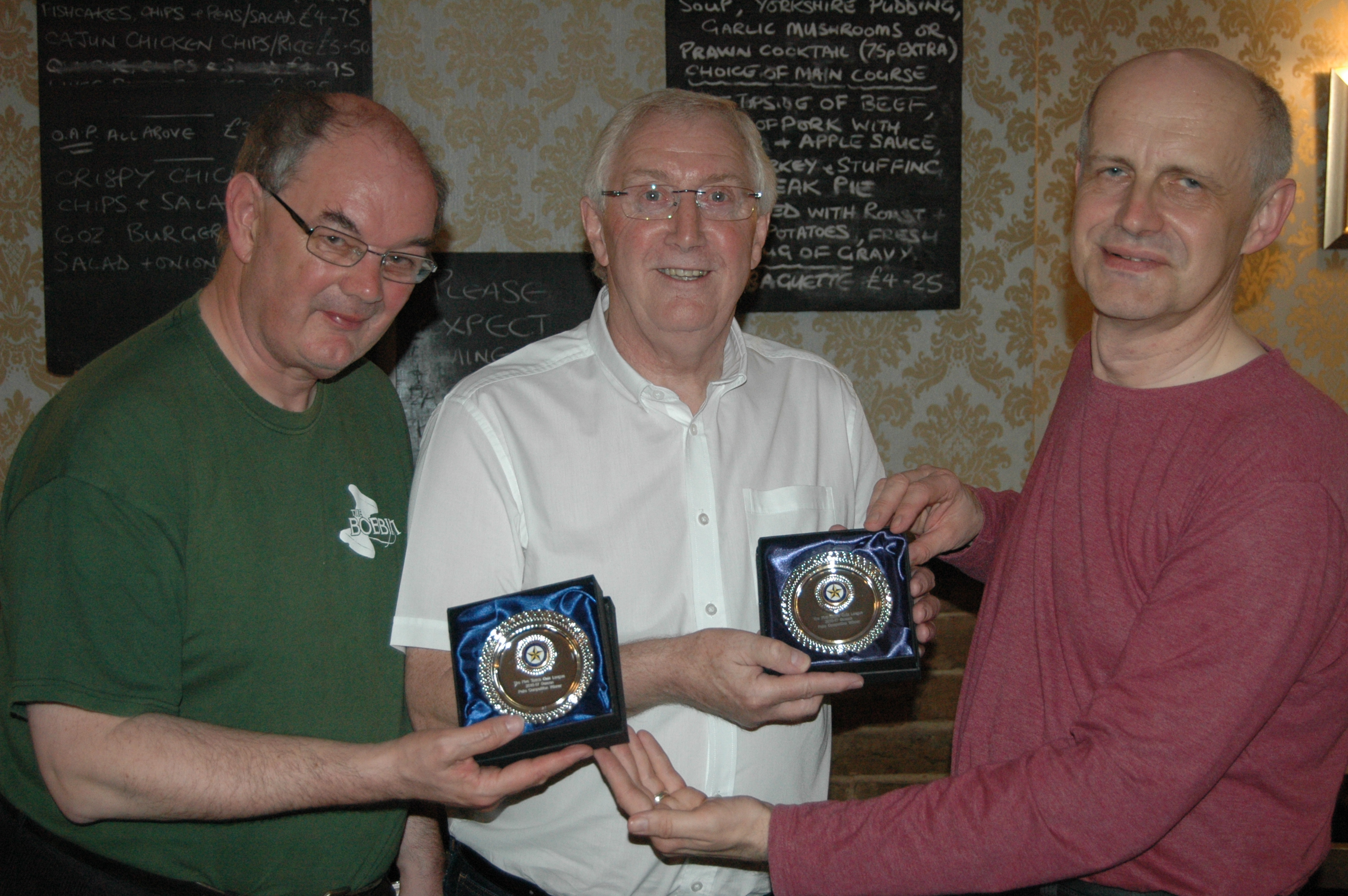 This Final was then followed by the league's popular annual Pairs Quiz, set by Neil Aspland, where pairs of players are drawn out at random to play together and this was won by Stuart Topps of Last Orders playing with Steve Inman of Kippax who had been paired together in the ballot. Refreshments were taken and a raffle along with the entry fees for the Pairs Quiz raised £64.00 for league funds.
Kippax Ex-Service Club being presented with the Handicap Cup by Committee member Neil Aspland and also Stuart Topps and Steve Inman being presented with the Pairs trophies by the same.